A gaseous embolism… in a tree. Would ecologists and foresters be inspired by human medicine? In the event of severe drought, trees may have a gaseous embolism, i.e. the filling by an air bubble of the vessels in which the sap circulates, resulting in partial, then total necrosis, of the branches and trunk, which can lead to the death of the tree. More scientifically, this is called cavitation and, in the tree, it is a purely physical phenomenon.
Testing thousands of branches
INRA (Institut National de la Recherche Agronomique (INRA, pronounced English: National Institute of Agricultural Research) researchers wanted to understand the phenomenon by trying to mimic it in the laboratory using a Cavitron, invented by Hervé Cochard, a physiologist at the Inra de Clermont-Ferrand.
A unique device in the world where a branch is centrifugal in which the sap circulates (actually water) and the flow is measured after how long the circulation stops due to the appearance of air bubbles. Sylvain Delzon tested thousands of branches in this device, resulting in a classification of the most durable and drought-resistant tree species.
Hardwoods more resistant than conifers
Result: "Marine pine is stronger than Scots pine," says Sylvain Delzon. As well as the green oak, a Mediterranean species that is progressing northwards, compared to the pedunculate oak, which has been in decline since 1880 in the dunes of the Forest of Hourtin (Gironde).
Sylvain Delzon also estimated the resistance of 300 conifer species out of the existing 620 and discovered that the record holder (6 times stronger than a maritime pine) was a Western Australian tree, Callitris tuberculata, unfortunately of no interest from a wood point of view. "With 50% of vessels embolized, a conifer dies, while a leaf dies only 90%," says Sylvain Delzon.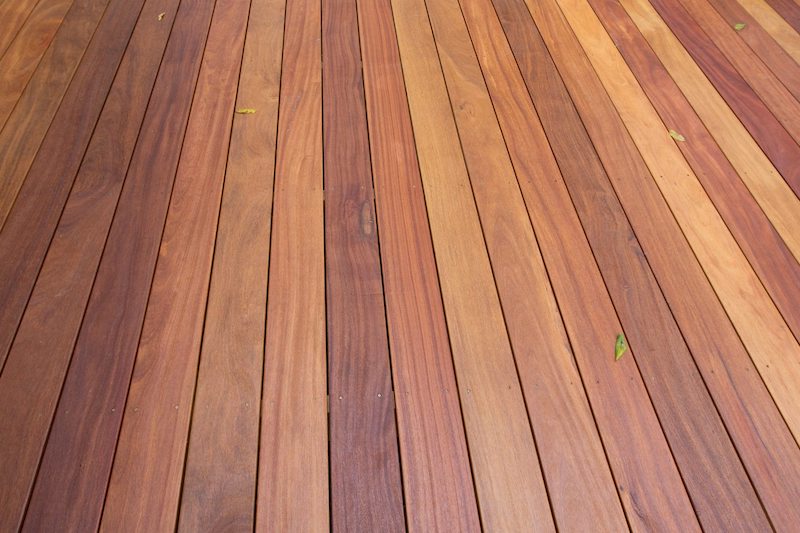 Select trees
In the face of this situation, what can forest ecology researchers do? Select in a thoughtful way, avoiding the error of the Aquitaine foresters who, in 1986, lost hundreds of thousands of maritime pines imported from Portugal as a result of a three-week frost episode.
"Fortunately, there is good genetic variability (6-10%) within the marine pine populations, and it is possible to select resistant trees," says Sylvain Delzon. A Benedictine work that takes several years (at least seven years) before it can be planted an "improved tree" and able to harvest it forty-five or fifty years later. Forestier is a long-term business.
How about the most weather-resistant trees…, and woods?
Not all woods have the same resistance when faced with rain, wind, sun, salt, and temperature variations. Some woods deform quickly, blacken or whiten making them difficult to make outdoor furniture. Other woods have proven their worth … Find out.
Wooden furniture brings a touch of charm and authenticity to the terrace or garden. A natural material par excellence, it can be thought to be weather resistant. Some species, however, are more robust than others. Faced with the elements, it is the exotic wood species that prove to be the most reliable and the most weather resistant. Accommodating wind, rain, and UV exposure, teak stands out in particular.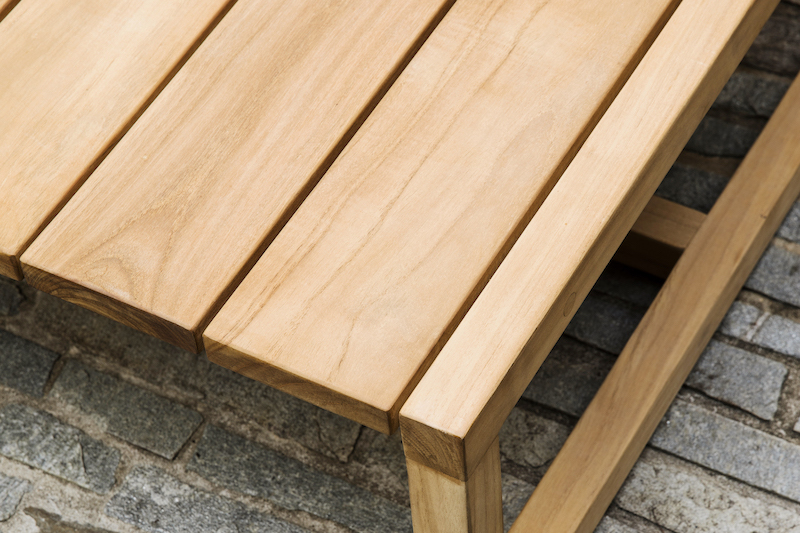 What are the wood species used outdoors?
Currently, two types of wood are used in the manufacture of outdoor equipment and furniture: European and exotic species. European woods offer an interesting variety, but their resistance to the weather is not optimal. Hardwoods such as chestnut or oak offer honorable performance. Softwoods such as pine, fir, or spruce require autoclave treatment to protect them from fungi, insects, and moisture. This is not the case with exotic woods. These extremely dense species come from Africa, South America, or Asia. They are naturally imputrescible, and they offer exceptional resistance to bad weather. While woods such as ipe or padouk offer excellent performance, teak remains the most sought after. In addition to its robustness, this Asian essence enjoys an exceptional aesthetic.
Teak: the most resistant exotic wood?
While most exotic species are distinguished by their outfits in the face of bad weather, they are not all equal from an aesthetic point of view and in the face of the passage of time. The ipe is stable, but it offers few nuances. The cumaru, which offers a palette ranging from golden to red, is a wood that can deform. In India, archaeologists have unearthed teak remains more than 2,000 years old: proof that this species enjoys remarkable durability and resistance to time. Able to cope with both the years and the weather, and displaying a rare elegance, teak is one of the most reliable species on the market. The Unrecognized Roble (oak) of Bolivia also has excellent weather resistance.
Teak: a heavyweight in the garden lounge
Teak is one of the exotic woods with high density. If it is elegant, a solid teak table weighs quite heavy. In other words, it is a wind-resistant garden table. This wood is particularly suitable for providing outdoor space that is regularly exposed to gusts such as the seashore.
How does teak withstand bad weather?
The teak has a fine, tight grain. It is also particularly rich in oil and rubber: a feature that it retains after being cut. Its fibers are flexible enough to withstand shocks and limit any risk of cracks over time. This high oil and resin content allows the teak to be naturally waterproof. It has long been used to make boats. Teak is perfectly resistant to moisture, but also to frost and snow. It also resists prolonged UV exposure. A teak garden lounge will find its place in the Alps as well as on a waterfront.
Conclusion
Although Westerners love the oak tree and consider the species one of the most popular and durable trees in the world, Teak is on a different level. The U Bein Bridge in Myanmar is a testament to teak's durability and weather-resistant abilities. The U Bein Bridge is the longest footbridge made entirely of teak wood spanning more than 1 kilometer above the shallow waters.